Programs & Services
Medical Service Bureau staff, assisted by volunteers, work with clients to determine their eligibility for assistance based on household income, living or working in Sedgwick County, Kansas, and any insurance coverage for those in the household. We assist both the uninsured and under-insured, including help for those who may be enrolled in Medicare Part D but due to low income need help with co-pays or the coverage gap in order to get their medication.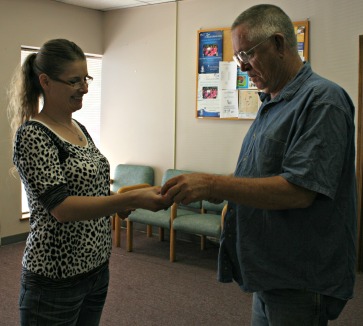 Voucher Programs

The Voucher Program provides clients with vouchers used to purchase prescription medications, diabetic supplies, prescription eyeglasses, and obtain low cost eye exam referrals needed by clients who qualify based on the financial guidelines established by MSB.

We work with local pharmacies to provide emergent medication needs and medical supplies for clients when it is determined they cannot pay for essential medications or cannot obtain them through governmental or other social service programs. The agency does not cover the cost of prescription medications in the following general categories: controlled substances or narcotics, acne, smoking cessation, weight loss, cosmetic, birth control.

We refer clients to local optometrists for low-cost eye exams after determining the co-pay amount for the client. Clients then pay the optometrist for the exam. If the optometrist writes a prescription for glasses, Medical Service Bureau can provide a voucher for the glasses through one of the optical shops working with the agency. If a client already has a current prescription, we can also help with a voucher for glasses. Children 18 years and younger and adults diagnosed with diabetes, hypertension, or a medical eye condition can receive help with an exam and glasses once a year. Otherwise, adults may have exams and/or glasses every two years.

Pharmaceutical Drug Program (PDP)

The Pharmaceutical Drug Program (PDP) helps clients access brand-name prescription medications directly from participating pharmaceutical companies when they have a chronic condition or ongoing need for the medication. Medical Service Bureau staff help clients through the enrollment process. These medications are obtained free or at low-cost based on the financial guidelines established by each pharmaceutical company.